Looking to replace your loan origination software? If you're looking for web-based banking software, then we hope you set aside some extra money – better make that a trunk load if your thinking about going with our competition.
Implementing with one of those big lender software conglomerates is comparative to installing a toll booth in your company. Their goal is to drive revenue growth by increasing per transaction costs to their licensed users via services (docs, flood, credit, fraud, etc.). But while concentrating on their growth they forgot about yours. Many do not support a direct broker portal or correspondent lending either. What's all that mean? Ka-ching! Ka-ching!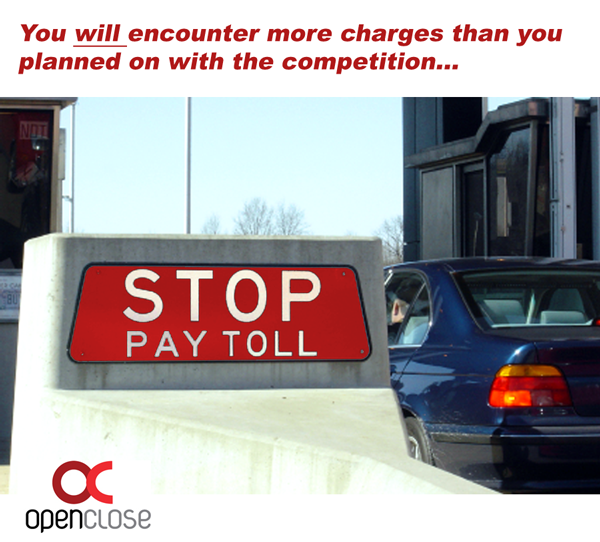 OpenClose provides a complete, end-to-end Web-based solution for banks, credit unions, and lenders. It's one seamlessly integrated solution, created by one vendor. Our representatives lived the production side of the lending business. It's why we are so confident the OpenClose platform will provide you a better, faster, more comprehensive system at far more economical cost.
We would welcome a chance to earn your business as well. One important note: our software is not for individual use so you must be a bank, credit union or mortgage lender originating 30 or more loans each month. Learn more here http://openclose.com/contact/us.aspx