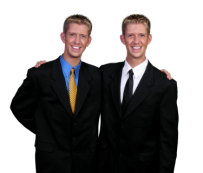 Does my LOS "like me?" What kind of question is that?!
A very good one, actually, and one that many lenders neglect to ask.
Some LOS solutions — and the vendors that sell them– have the attitude of "take it or leave it." Sure, they may say they will tweak it for you, but it's more often that you and your staff will be doing all the adapting. But it doesn't have to be that way.
OpenClose makes it so your LOS likes you making it easier for you to like it back. We interview you on your unique needs, likes and dislikes in an LOS, then present an installation configured just for you. And since it's Web-based, our installation takes a fraction of the time of our competitors.
Now you can use an LOS that likes you as much as you will like it.