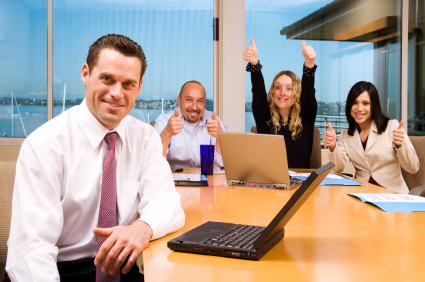 Most of the purchases we make affect only us and our lives. When it comes to purchasing something for our company the effects are far more reaching. Here we take even more time, care, and qualifying steps because it will affect the workings and livelihood of an entire company and valued customers.
In the case of residential mortgage lending software, those charged with that selection process have a far more challenging task due to the segmented and regulated nature of the loan business which needs to satisfy several different mandates and third-party vendors. So when starting the selection for a new loan origination and mortgage banking software, lending professionals tend to follow a tried-and true pattern.
Typically, they begin by reviewing several vendors' websites and sales collateral, identify those that seem to offer solutions that fit their needs, solicit advice from co-workers, peers, and industry associations. Then, they sit through a few demos, ask those providers for an RFP, references, contracts, service agreements, etc. Then when ready, they'll compare the top contenders, select the best fit, and finally choose a solution based on an educated opinion just like they would if buying a home. And there, precisely, is the first mistake.
When setting out to purchase a loan origination software and mortgage banking solution, those responsible tend to address it as they would selecting any business product. But this is entirely the wrong approach. That's because whether it resides on your pc, your server, or on the Internet, your mortgage banking software is not a product—it's a promise. And the mortgage software vendor is not a supplier—it's a relationship.
As crazy as it may sound, the better way to select a mortgage software vendor is the way you may select a partner or spouse because it's a business relationship. So though it's important to ask questions regarding features like you would about a house, the more important questions should address how a software solution will make your company feel. That's right feel — forget what they taught you in English class about how a company doesn't have feelings — only people do. "They" never worked for a company. Because just like personal relationships, the relationship your company and employees have with the software and its vendor will rely on how well-suited you are, how well you communicate, and whether or not you respect your commitments.
The previous is an exerpt from "The 6 Tough Questions to Ask Mortgage Software Companies And the 3 Mistakes Lenders Make in the Selection Process, by Frank Bocchino"
Download the entire eBook free.